Reputation Research
Private, public, and non-profit sectors traditionally use ten percent of their marketing budgets to understand the needs of their customers, members, stakeholders, and employees. How do you make sure your organization is getting the best return on that investment?
In this presentation, Andrew Enns discusses some of the most popular research techniques used to benchmark, measure, and evaluate an organization's overall reputation and brand.
With the references to previous research studies as well as a general methodological discussion, Andrew will outline options for companies to successfully explore public/consumer/customer impressions with the goal to be better understand their reputational standing. He will also highlight analytical techniques such as Key Driver, Penalty-Reward and Quadrant analysis that are used to support recommendations to clients on how they are perceived by the public: their strengths and areas they need to improve.
Andrew will discuss how, through methodologically sound research, a company's energies can be focused in a manner that achieves the desired corporate goal, whether this being improving the company's reputation among the general public or improving satisfaction and increasing loyalty among customers.
About the Speaker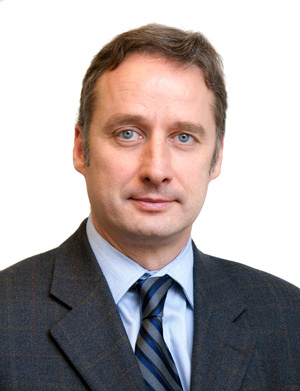 Andrew has worked with NRG Research Group (NRG) for sixteen years. He joined NRG in January of 2000 as a Senior Research Consultant. In 2005, Andrew became a partner in the firm, and subsequently assumed the role of President of the company in early 2012. In this role, Andrew directs and manages NRG's complement of professional researchers across its offices located in Winnipeg, Calgary, and Vancouver. While Andrew has assumed increasingly larger corporate management responsibilities, he still maintains his role as an active senior researcher with the company and an important source of revenue generation.
Andrew holds a Bachelor of Arts, Political Sciences/History (1988) from the University of Manitoba. Since joining NRG, Andrew has steadily added to his roster of clients to where, for the last 6 years, he personally manages over one hundred research projects of various methodologies and magnitudes in a typical year.